Fort Mill, Pineville, Charlotte, and Surrounding Areas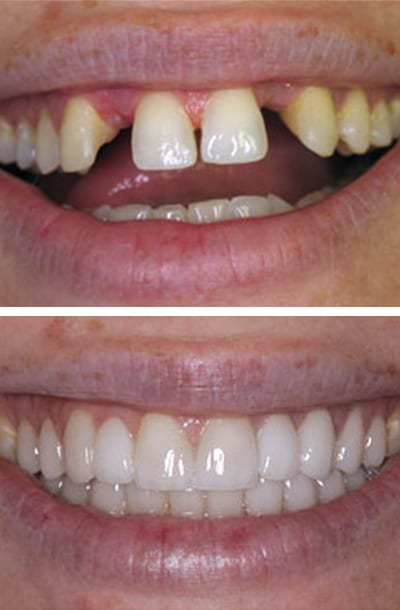 Our team at Mundo Dentistry focuses on transforming ordinary smiles into extraordinary smiles. Regardless of how your teeth look today, we can improve your smile using a variety of cosmetic dentistry procedures. Indeed, patients throughout Fort Mill, Pineville, and Charlotte, count on us because we have an unsurpassed reputation for excellence.
A smile makeover is a comprehensive dental treatment that can transform the appearance of your teeth and enhance your overall facial aesthetics. To illustrate, this personalized treatment plan combines several cosmetic and restorative procedures to address various dental issues and improve the look and function of your teeth.
What are the treatments for a Smile Makeover?
There are several types of smile makeover treatments that can be included in your treatment plan, depending on your specific needs and goals. Such as, teeth whitening to brighten discolored teeth, porcelain veneers to cover chips or cracks, dental bonding to fill gaps or reshape teeth, and orthodontic treatment to straighten misaligned teeth.
At Mundo Dentistry, we understand that every patient has unique dental needs and desires. In fact, our team works closely with you to design a personalized smile makeover treatment plan that addresses your concerns and helps you achieve your ideal smile.
What is the best clinic for a Smile Makeover in Fort Mill, Pineville, and Charlotte?
To get started on your smile makeover call our Fort Mill dentist's office and schedule an appointment with us. You can reach us at 704-703-6843 and we will be happy to schedule a time that is convenient for your schedule.
NO INSURANCE, NO PROBLEM
Ask for our dental savings plan