OUR FORT MILL, SC DENTAL OFFICE
"Mundo Dentistry & Orthodontics began as a vision to create a rare culture where everyone who enters receives an unparalleled, positive experience. An experience that makes you feel comfortable and cared for, appreciated and understood. At Mundo Dentistry, we offer a patient experience that changes the way you will think about the dentist and your dental health. Although our modern office is 100% digital and uses the BEST-in-class dental technology, we offer our services at a fraction of the cost of traditional dental practices. We believe that everyone deserves a beautiful smile at an affordable price."
-Matthew M. Howell, DDS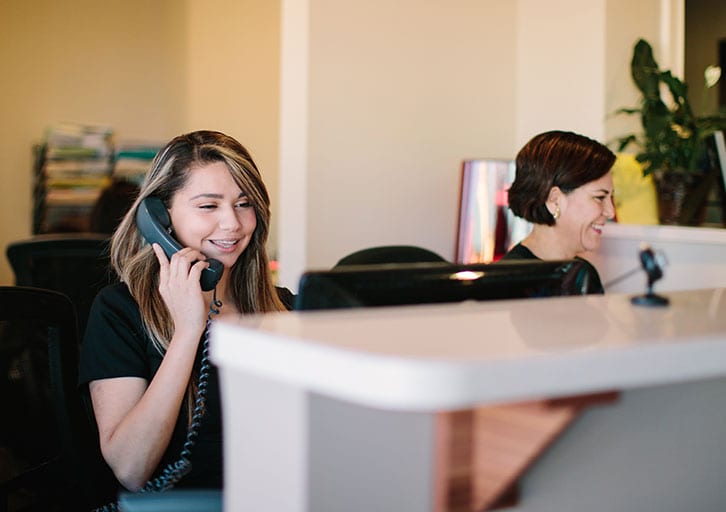 Affordable Care, Flexible Payment Options, In House "Insurance"
Quality dental care doesn't have to put a financial strain on your household. At Mundo Dentistry, patients can look forward to being able to choose between several flexible payment options. Affordable care, discounts, flexible financing, and even an in-house dental savings plan are all available!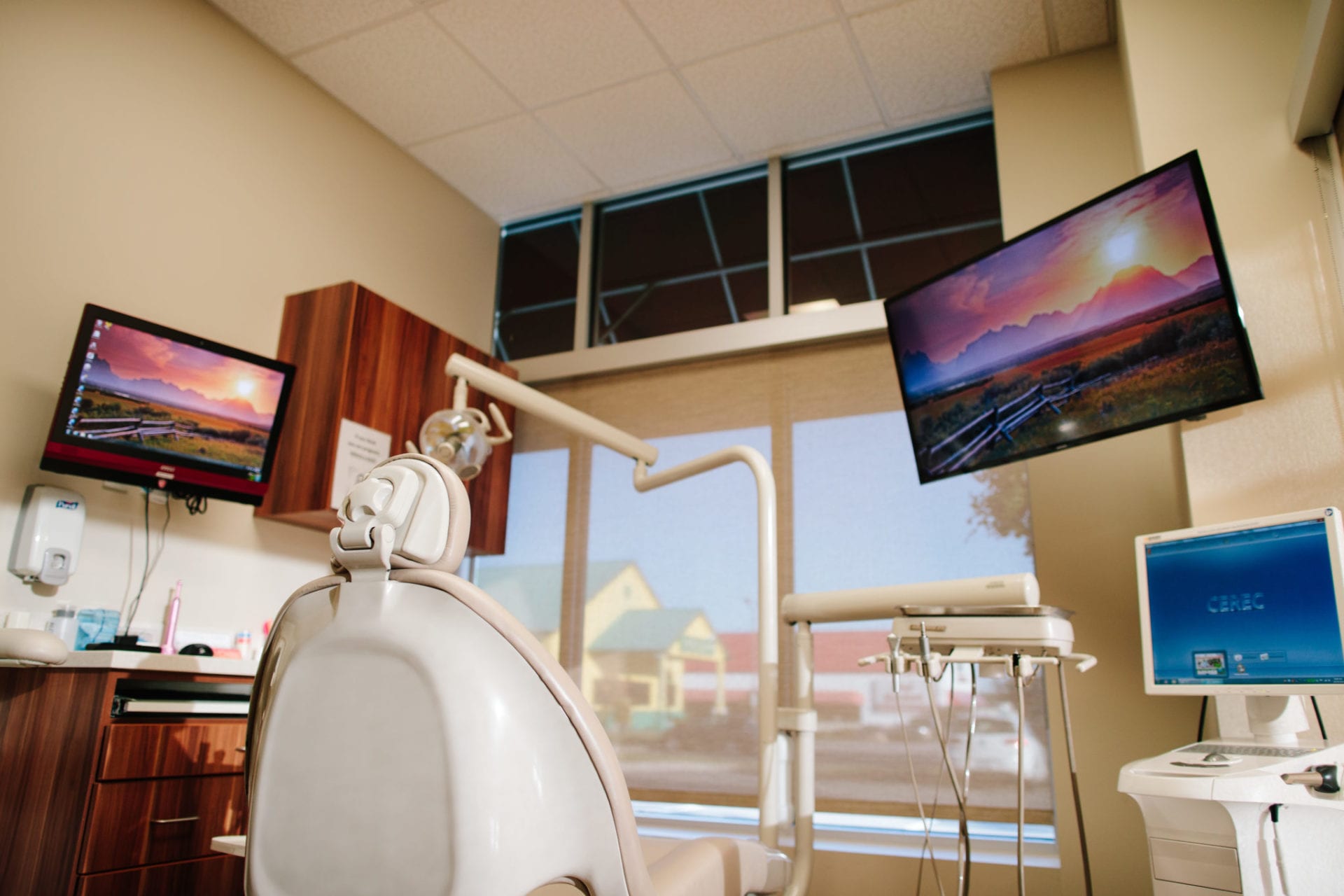 COMFORT AMENITIES
We understand that going to the dentist can be a stressful experience for adults and children alike. That's why our team has worked so hard to create a warm and welcoming environment that offers plenty of enjoyable amenities, including free coffee and water, delicious snacks, a video game room, wireless internet service, iPads for browsing use, and more. This is your dental practice, and you deserve to feel right at home when you're here.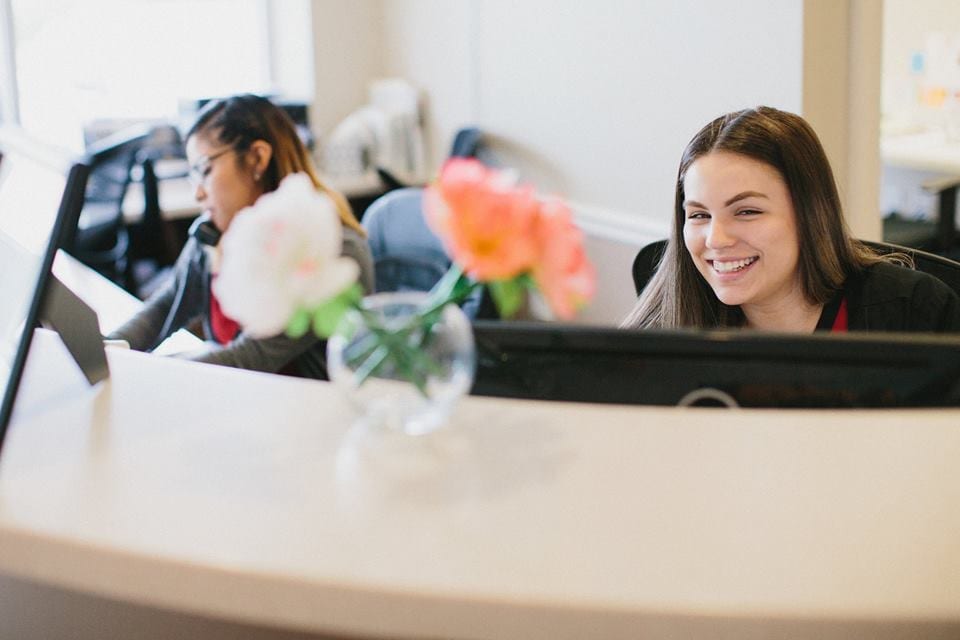 LATE HOURS & SATURDAYS AVAILABLE
Work, school, chores, family time – you have a busy life, and pursuing the dental treatment you and your loved ones' smiles need on a routine basis shouldn't have to disrupt it. We offer early morning appointments and late appointments, which means we can conform to your schedule instead of the other way around.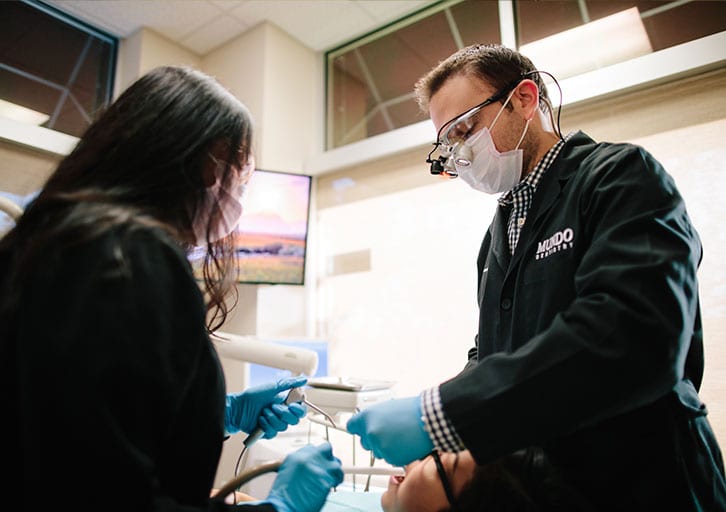 Intra-Oral Cameras
Our treatment rooms are equipped with advanced intra-oral cameras that allow Dr. Matthew Howell to view your teeth and gums in precise detail and show them to you on a chair side computer monitor. Patients can understand their diagnosis and treatment plan in better detail using this accurate, high-tech camera technology.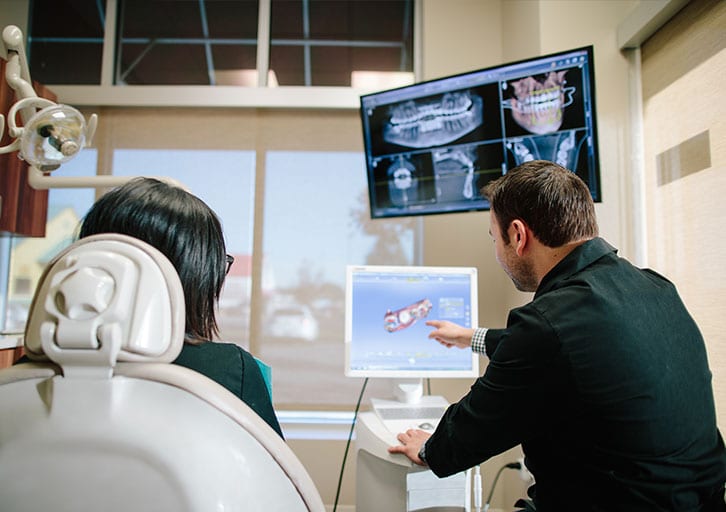 Digital X-Rays
Digital radiography (digital x-ray) is the latest technology used to take dental x-rays. Electronic sensors are used to capture digital images instead of an x-ray film, which makes them instantly viewable to your dentist for a quick diagnosis. With digital x-rays, patients benefit from a reduction of radiation exposure by 80-90% compared to the already low exposure of traditional imaging methods.
Cone Beam 3-D Imaging
This cutting-edge imaging system significantly benefits both dentist and patient. Cone beam 3-D provides fast and accurate imaging of all angles of a patient's face, teeth and jaw. This grants Dr. Matthew Howell improved predictability and confidence in preparing for procedures such as extractions and placing implants. The process lasts about 10 seconds and is completely painless for the patient.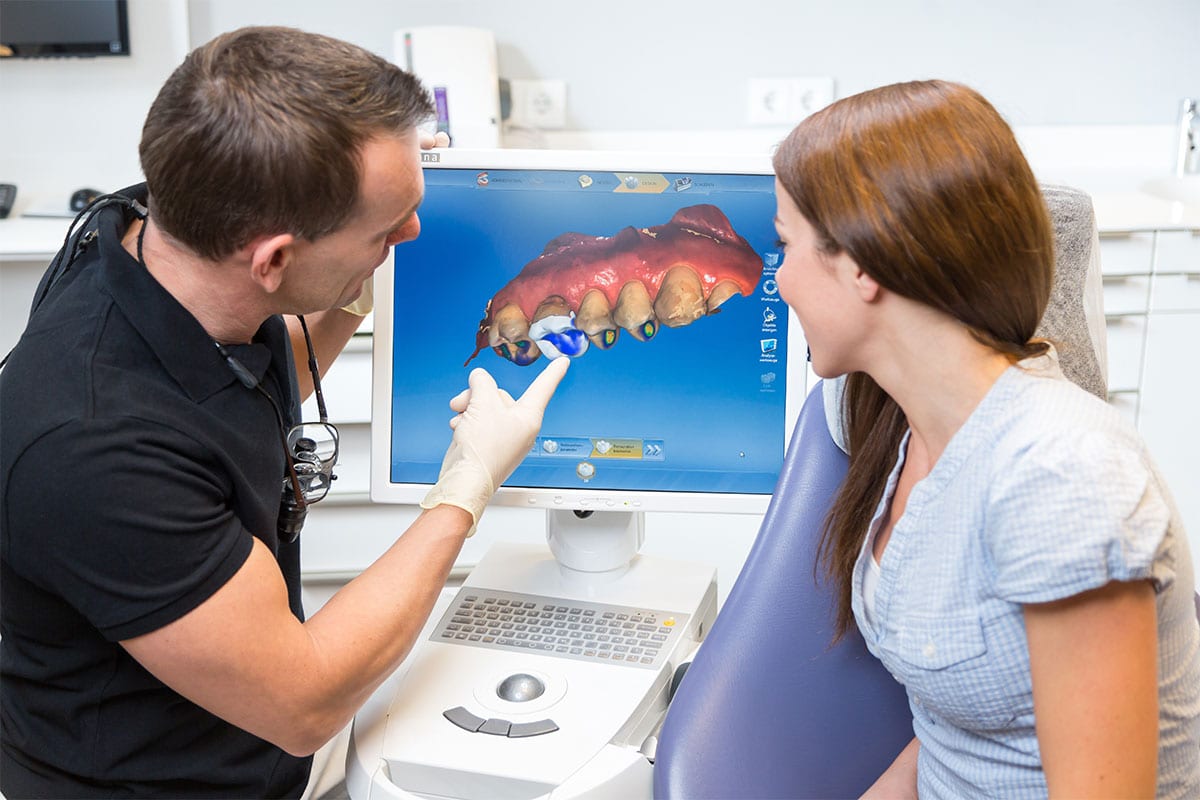 CEREC – Same Day Crowns
Gone are the days of temporary crowns and multiple office visits to get your permanent crown. Mundo Dentistry uses CEREC® (Chairside Economical Restoration of Esthetic Ceramics) technology to restore damaged teeth in a single appointment. CEREC fabricates a customized, durable and natural-looking dental crown using top quality ceramic material.
Low-Radiation X-Ray Units (NOMAD)
The NOMAD® portable imaging system has revolutionized the way dental x-rays are taken. Patients are allowed to remain in the dental chair as the low-radiation x-ray unit comes to them. This makes it ideal for patients with special needs and for children.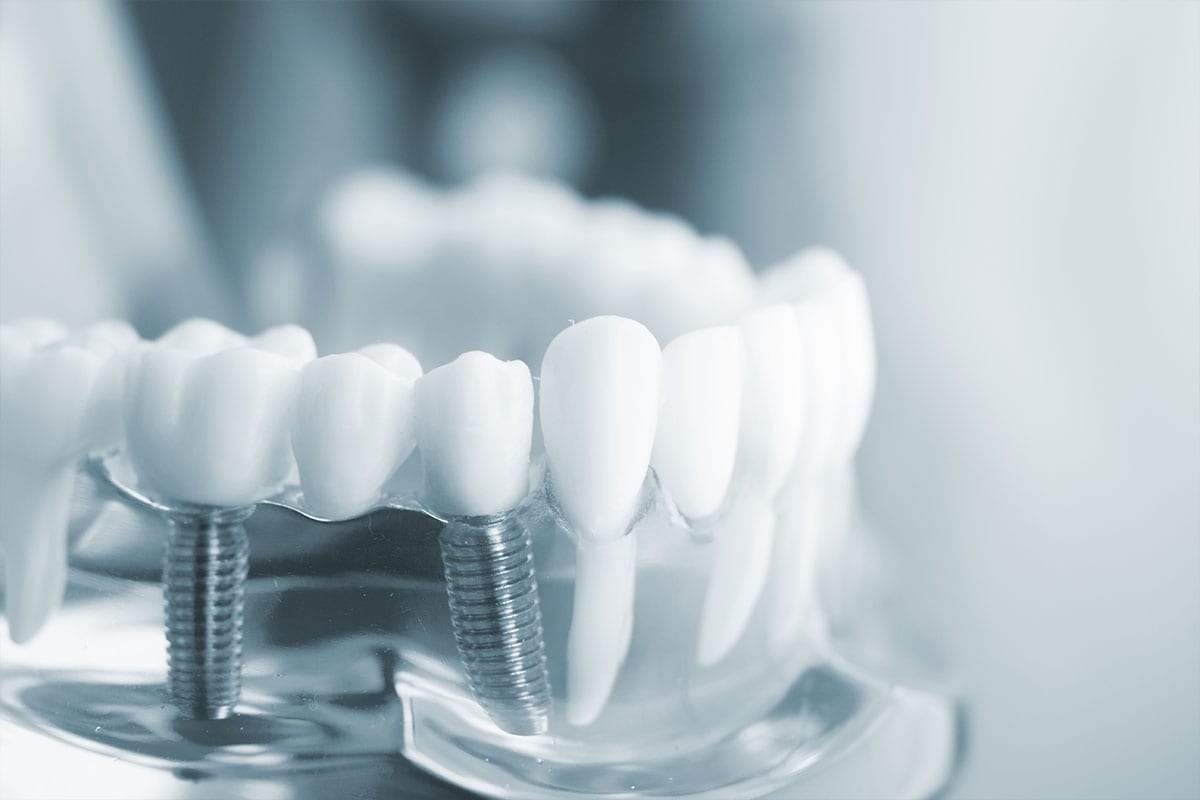 In-House Guided Implant Technology
Our office proudly utilizes the most advanced surgical planning software for dental implants. This precision technology allows dental implants to be placed efficiently and accurately, which means a less invasive procedure and better outcome for the patient.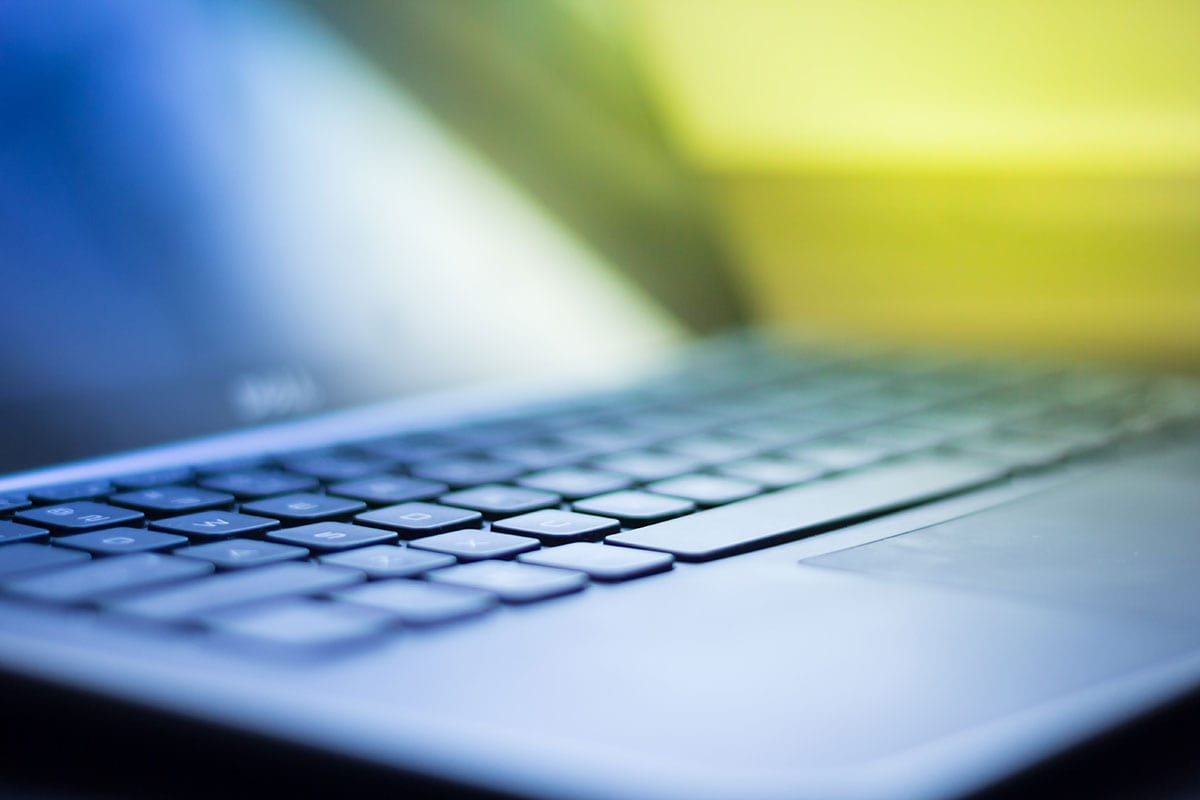 Digital Records
Not only are electronic (or digital) dental records economical, but they provide high convenience for patients. Digital records are easily accessed for patient and dentist review, and they can be readily transferred to a specialist or physician when needed.
Isodry
The Isodry system is a remarkable alternative to past forms of dental isolation, including rubber dams or cotton rolls. This tool keeps the patient's mouth comfortably open while also controlling suction and oral humidity and improving visibility for Dr. Matthew Howell. Isodry protects the patient from contamination and foreign body aspiration and shields the tongue and cheek from injury from dental instruments.
Patient Education Videos (CAESY)
By providing the most updated patient education software available, we are able to keep our patients well-informed and less anxious about their dental care. Caesey is a patient education program that features live-action videos, 3-D animations and countless clinical presentations to effectively explain dental treatments to patients of all ages.
ABOUT OUR BUSINESS, LICENSE, AND WEBSITE SECURITY
Mundo Dentistry & Orthodontics was established in 2015 and is a privately owned, non-corporate dental office.
We serve patients from the following North and South Carolina counties: York, Lancaster, Chester, Mecklenburg, Gaston, Union, Cabarrus, Lincoln, Catawba, Iredell, Rowan, and Stanly Counties
We serve patients from the following cities and communities: Fort Mill, Pineville, Charlotte, Rock Hill, Indian Land, Monroe, Gastonia, Concord, Huntersville, Lancaster, Lake Wylie, Clover, Belmont, Steele Creek, Ballantyne, and York