Cristina
Cristina was born in Toluca, Mexico. She attended the Autonomous University of Mexico where she graduated with a Degree of Dental Surgery. Years later, she moved to Charlotte, North Carolina and later attended Piedmont Community College where she received her Dental Hygienist License. She enjoys providing services and education to her community and is passionate about oral health. In her free time, she enjoys spending time with her family, friends and also loves to travel.
Jenny
I graduated with high honors, and I have been working in the dental field as a chairside assistant since 2014. I love having one on one time with my patients and educating them on prevention. I am a free spirit, who loves music and art, and am happy to work for a place that welcomes all who enter. We are all family here!
Kimberly
I have been a part of Mundo Dentistry since the beginning and I am so proud of all that we have been able to do for our patients.  Dr. Howell's passion and empathy towards dentistry and our patients really sets the tone for how our practice operates. I really enjoy meeting new people and getting to know each patient on a personal level.  I work extremely hard to maximize your insurance and create a plan that works for you and your family.  I have a Maltipoo, Nico who has my heart!  In my free time, I enjoy going to Asheville and to the mountains.
Mary Ann
I was born and raised in Puerto Rico, then moved to Buffalo, New York where I lived for 13 years.   My favorite part about Mundo Dentistry is we get to use the latest technology which gives us many more treatment options for our patients.   I graduated from Erie Community College in Buffalo,NY with honors and am happily married to my husband Bryan, a Charlotte metro police officer. We are proud dog parents to our pug Jasper!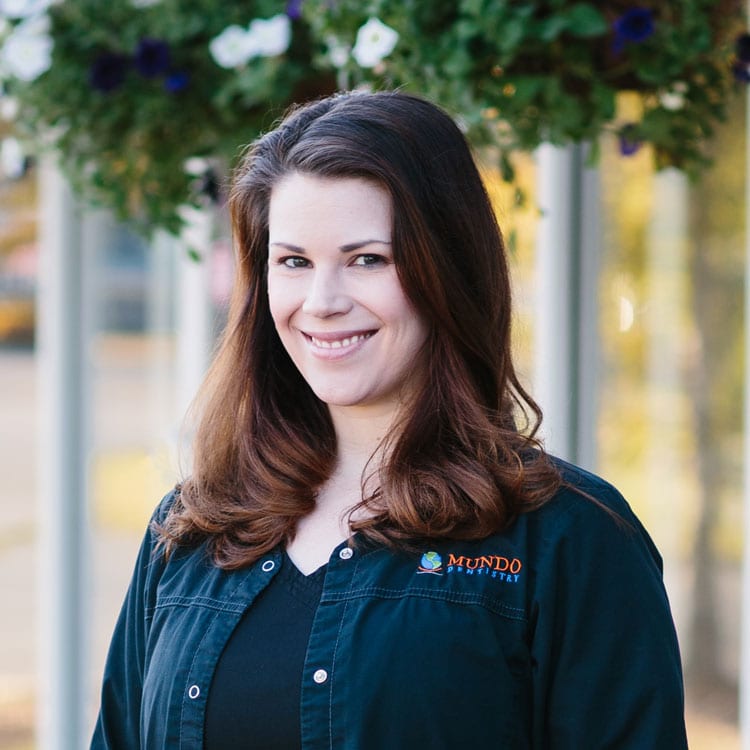 Tina
I was born and raised in Florence, SC and came to Charlotte after finishing hygiene school.  I absolutely love the patients here at Mundo Dentistry because they are so grateful and appreciative of all that we do.  I am animal lover at heart and have a rescue cat and dog who are my furry kids!
Diana
I love being part of a practice that values patient care above all else. I enjoy working with you on the financial aspects of your dental needs. Dr. Howell and Dr. Dan pay great attention to every patient's concerns and needs. We all work extremely well together to provide the best outcome for you.
Monica
I was born and raised in Colombia and have 4 years of dental assisting experience.  One of the things that I enjoy the most about working with Mundo Dentistry is that I can ensure our patients always feel 100% informed and comfortable during their visit.  To me, there is nothing more gratifying than educating and helping patients overcome their dental fears.  In my free time, I enjoy boot camp and spending time outdoors, camping, hiking and kayaking.
Rebeca
I moved here from Wilmington and absolutely love the big city life of Charlotte.  I am a people person and meeting new people is why I love working at here.  When I am not at work I enjoy spending time with my friends and family.
Jessica
I was born and raised in New York but have loved living in the Carolinas since moving here. I really love seeing the patients leave happy especially when they were nervous before their appointment.   We truly try to provide the best possible experience here and I love being a part of it.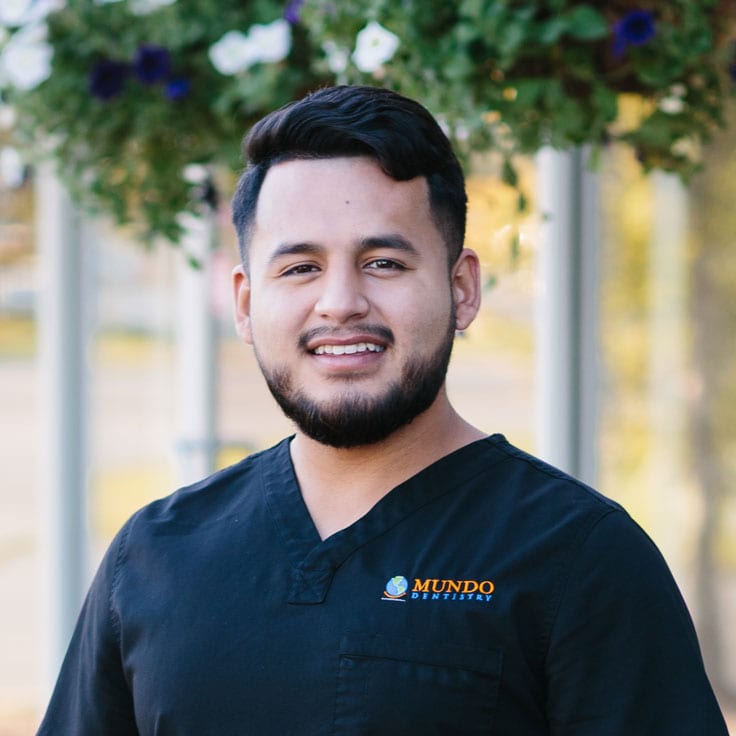 Aldamir
I've been a dental assistant at Mundo Dentistry for 3 years. I chose to work as a dental assistant to obtain knowledge in how dentistry worked.   I am a senior at Johnson & Wales University majoring in Health Science with aspirations of becoming a dentist myself.  In my free time I like going on road trips and playing soccer with my friends.In our office, our goal is to make you happy and comfortable. We play your favorite music on Pandora, and I love to sing, so you may catch me singing with you.