Deep Cleanings & Scaling & Root Planings
Fort Mill SC, Pineville, and Charlotte NC
At Mundo Dentistry, we're all about providing top-notch dental care to our valued patients in Fort Mill, Pineville, and Charlotte. Our specialized services in Deep Cleaning, Scaling, and Root planning are designed to optimize your oral health, ensuring you maintain a beautiful, healthy smile.
What is a Dental Deep Cleaning?
A Dental Deep Cleaning, also known as scaling and root planing, is a non-surgical procedure designed to treat gum disease, gingivitis, and other periodontal issues. Unlike regular cleanings, deep cleaning goes beyond the surface, targeting the spaces between gums and teeth to remove plaque and tartar buildup that can lead to infections and other complications.
Is a Dental Deep Cleaning Ever Really Necessary?
Absolutely! Deep cleaning is crucial for maintaining healthy gums and preventing gum disease from advancing. Gum disease can lead to tooth loss and other serious dental problems when left untreated. Also, the treatment has a lot of benefits, such as:
Eliminates Plaque and Tartar.
Removes bacteria that cause bad breath.
Brightens and enhances the appearance of your smile.
Helps preserve your natural teeth for longer.
 Reduce tooth sensitivity caused by gum recession.
Provides a better foundation for further dental treatments.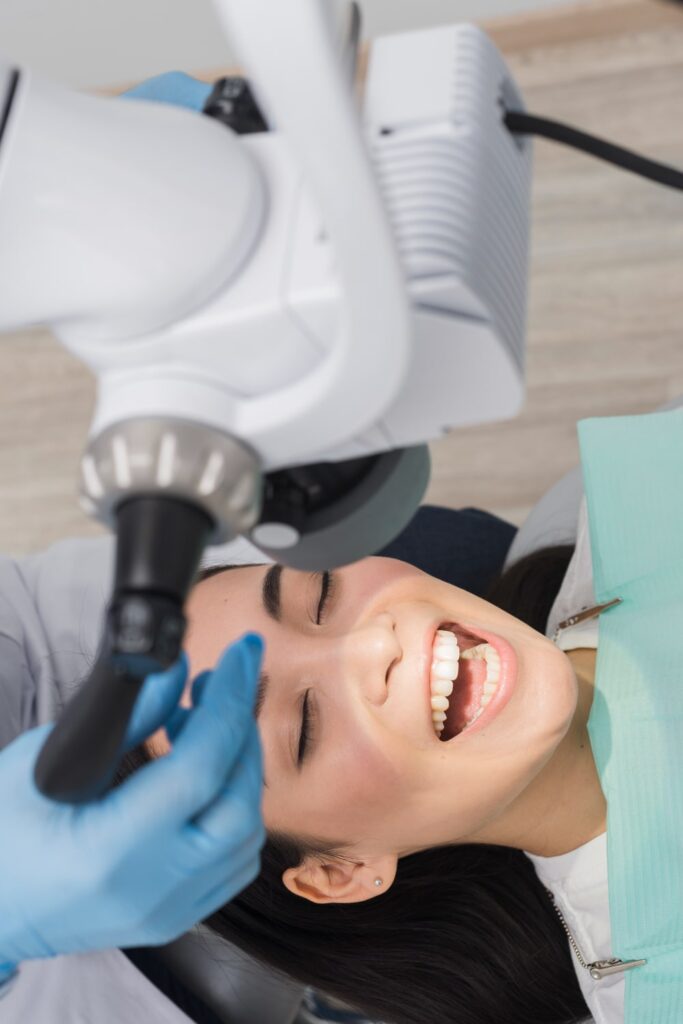 Experience Fresh, Clean Teeth
Call Us and Book Your Dental Cleaning Now!
What Is Scaling and Root Planing?
Scaling and root planning involve two essential steps in the deep cleaning process. Scaling focuses on removing plaque and tartar from above and below the gum line, while root planing smooths the tooth roots, eliminating rough spots where bacteria can thrive. This comprehensive approach promotes gum reattachment and prevents further gum disease progression.
Scaling and Root Planing Cost: Affordable Care for Your Smile
We understand that affordability is crucial, and we take pride in offering top-notch dental care at a competitive cost. The price of scaling and root planing may vary depending on the extent of the treatment needed. During your consultation, we will provide a clear breakdown of the costs and work with you to find the best financial solution for your needs.
At Mundo Dentistry, we are committed to your oral health journey. Our friendly and experienced team is here to guide you through the deep cleaning process and answer any questions you may have. Take a step towards a healthier smile, if you are located in Fort Mill, Pineville, and Charlotte, schedule your appointment with us today!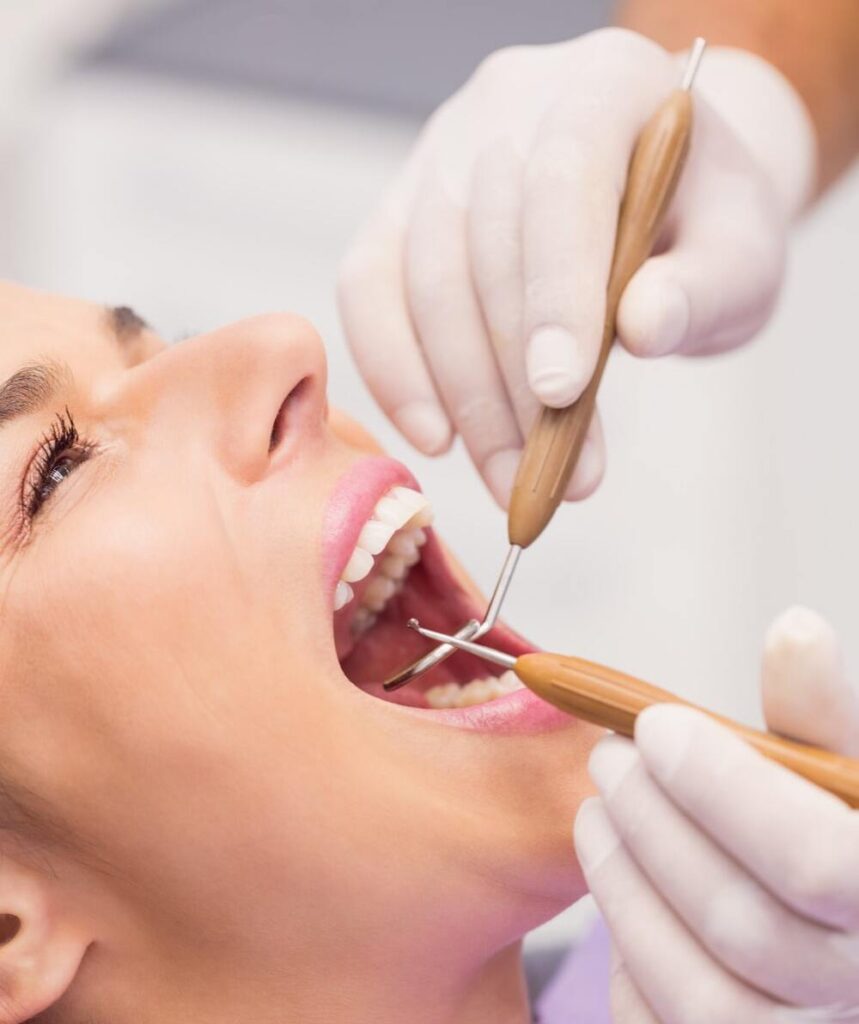 Ready for a Refreshing Smile?
Book Your Dental Deep Cleaning!