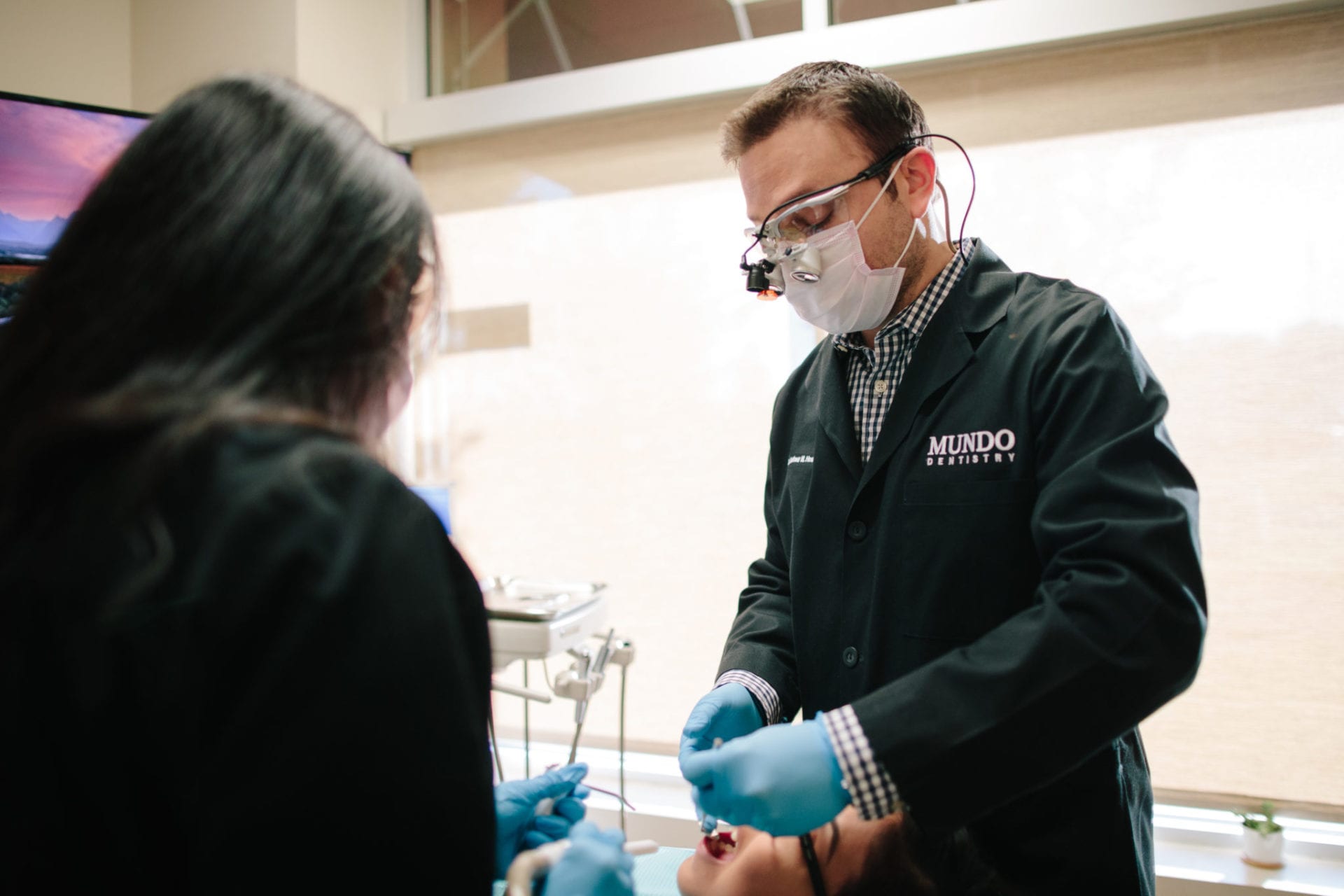 Tooth decay, injury, and damage can be repaired with a dental crown. A dental bridge replaces one or more lost teeth.  Crowns and bridges are two of the most popular restorative dental treatments.
Your new crown and/or bridge will be completed in a single visit to Mundo Dentistry. Unlike other dental practices that require two visits to complete your procedure while your crown is manufactured in a separate lab, we create your crown and/or bridge in our office.
A dental crown is a cap that surrounds the tooth whereas a dental bridge is at least two teeth with crowns that have crown between them that replace missing teeth. Dr. Matthew Howell will only recommend a crown to restore a tooth that has been so badly damaged a regular filling will not work, unless for cosmetic reasons such as smile makeovers a crown is indicated. A crown can be made in three different materials, all-metal, porcelain fused to metal, and all-ceramic
What is CEREC
It is state of the art CAD/CAM technology that allows us to create natural, all porcelain crowns and bridges in just one visit.  Click on the links to see this amazing technology in action.