CBCT IMAGING | Fort Mill, SC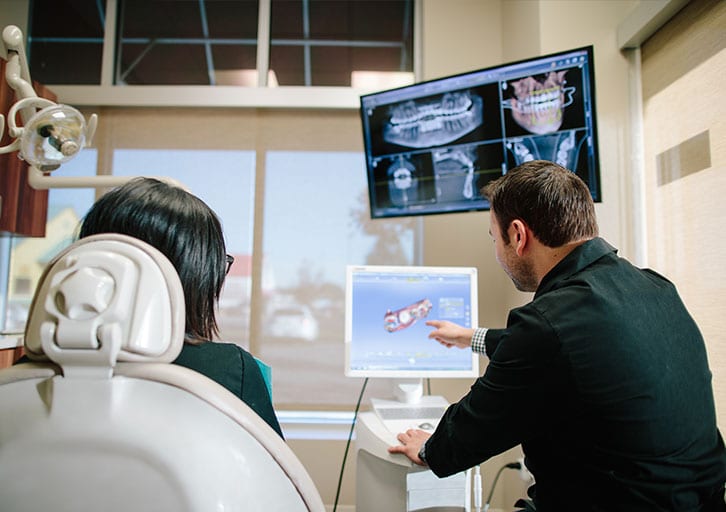 This cutting-edge imaging system significantly benefits both dentist and patient. Cone beam 3-D provides fast and accurate imaging of all angles of a patient's face, teeth and jaw. This grants Dr. Matthew Howell improved predictability and confidence in preparing for procedures such as extractions and placing implants. The process lasts about 10 seconds and is completely painless for the patient.
CBCT is used by general dentists and specialists to improve diagnosis and treatment planning in the following cases:
Oral and maxillofacial surgery
Oral and maxillofacial pathology
What are the advantages of CBCT?
Lower radiation dose than medical CT
Comfortable for patient
Wheelchair accessible
Images available almost immediately on screen